All topics
Alle Themen
Todos los temas
Tous les thèmes
Todos os tópicos
Email and communications
Pipedrive basics
Campaigns
Integrations
Automations
Deals and Sales Pipelines
Insights and reporting
Data import
User management
Lead generation
Projects
Documents and Invoicing
Pipedrive settings
Watch CRM courses and sales training videos
CRM-Kurse und Vertriebsschulungsvideos ansehen
Ver cursos de CRM y vídeos de formación en ventas
Regardez des cours sur le CRM et des vidéos de formation à la vente
Assista aos cursos de CRM e aos vídeos de treinamento de vendas
In this section, we've gathered insightful, in-depth video tutorials and detailed multi-part training programs for different types of learners and sales teams.
Learn the fundamentals of our CRM software, get handy tips on how to keep your sales force winning leads and closing deals and find out how to maximize revenue along the sales process.
We'll help bring your team members up to speed with detailed product demos of our CRM platform and talk you through various software features, empowering you to improve all stages of your sales process.
In diesem Abschnitt haben wir aufschlussreiche, ausführliche Video-Tutorials und detaillierte, mehrteilige Schulungsprogramme für verschiedene Arten von Lernenden und Vertriebsteams zusammengestellt.
Lernen Sie die Grundlagen unserer CRM-Software kennen, erhalten Sie praktische Tipps, wie Ihre Vertriebsmitarbeiter Leads gewinnen und Geschäfte abschließen können, und erfahren Sie, wie Sie den Umsatz im Vertriebsprozess maximieren können.
Wir bringen Ihre Teammitglieder mit detaillierten Produktdemos unserer CRM-Plattform auf den neuesten Stand und erläutern Ihnen verschiedene Softwarefunktionen, mit denen Sie alle Phasen Ihres Vertriebsprozesses verbessern können.
En esta sección, hemos reunido tutoriales en vídeo detallados y detallados y programas de formación en varias partes para diferentes tipos de alumnos y equipos de ventas.
Aprenda los fundamentos de nuestro software CRM, obtenga consejos prácticos sobre cómo mantener a su personal de ventas ganando clientes potenciales y cerrando acuerdos y descubra cómo maximizar los ingresos a lo largo del proceso de ventas.
Le ayudaremos a poner al día a los miembros de su equipo con demostraciones detalladas de nuestra plataforma CRM y le explicaremos las distintas funciones del software, lo que le permitirá mejorar todas las fases de su proceso de ventas.
Dans cette section, nous avons rassemblé des tutoriels vidéo approfondis et des programmes de formation détaillés en plusieurs parties pour différents types d'apprenants et d'équipes de vente.
Familiarisez-vous avec les principes fondamentaux de notre logiciel CRM, obtenez des conseils pratiques pour que votre force de vente continue à gagner des prospects et à conclure des affaires, et découvrez comment maximiser les revenus tout au long du processus de vente.
Nous aiderons les membres de votre équipe à se mettre à niveau grâce à des démonstrations détaillées de notre plateforme CRM et nous vous présenterons les différentes fonctionnalités du logiciel, ce qui vous permettra d'améliorer chacune des étapes de votre processus de vente.
Nesta seção, reunimos tutoriais detalhados e aprofundados em vídeo e programas de treinamento em várias partes para diferentes tipos de alunos e equipes de vendas.
Aprenda os fundamentos de nosso software de CRM, veja dicas úteis sobre como ajudar sua equipe de vendas a continuar encontrando leads e fechando negócios e descubra como maximizar a receita ao longo do processo de vendas.
Vamos ajudar os membros da sua equipe com demos detalhadas dos produtos de nossa plataforma de CRM e apresentaremos vários recursos do software, capacitando você a melhorar todas as etapas de seu processo de vendas.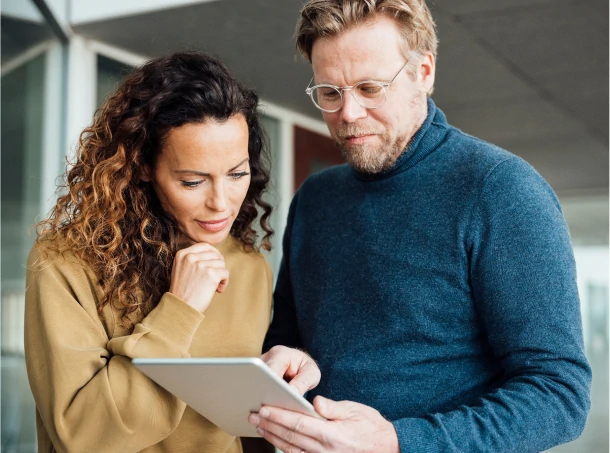 The benefits of watching sales and CRM training videos
Die Vorteile von Vertriebs- und CRM-Schulungsvideos
Ventajas de ver vídeos de formación en ventas y CRM
Les avantages des vidéos de formation à la vente et au CRM
Os benefícios de assistir aos vídeos de treinamento de vendas e CRM
Watching online training or video tutorials over other kinds of material has several advantages. Video tutorials offer flexibility – your staff can watch them anywhere – they're more cost-effective than organizing repeated in-person training and more engaging than other types of material.
Additionally, our interactive videos break down complex information into smaller chunks, which is especially useful when showing new team members how you do things.
Video tutorials and courses are particularly helpful for users of CRM software. CRMs can be complex, with multiple tools to help sales teams increase revenue. Tutorial videos will help you explain the features of the software your sales team is using. This will in turn give them different ways to increase their productivity and efficiency.
Video tutorials will also help you onboard new team members and can save you time when introducing new staff members to a CRM. Additionally, you can make the videos interactive by watching them while going through the tool.
The overall purpose of a customer relationship management tool is to maximize revenue. A good online course should offer videos demonstrating how the CRM's features can increase your sales team's selling power.
Pipedrive offers users videos on many of its features. These features range from reporting tools that make sales results easier to predict – helping your sales team make educated decisions regarding your company's revenue – to CRM integrations with third-party tools that can facilitate digital marketing or customer support. Online-Fortbildungen und Video-Tutorials haben gegenüber anderen Arten von Schulungen mehrere Vorteile. Video-Tutorials bieten Flexibilität – Ihre Mitarbeiter können sie überall ansehen –, sie sind kosteneffizienter als die Organisation wiederholter persönlicher Fortbildungen und ansprechender als andere Materialien.
Darüber hinaus brechen unsere interaktiven Videos komplexe Informationen in kleinere Segmente auf, was besonders nützlich ist, wenn Sie neue Teammitglieder einweisen.
Video-Tutorials und Kurse sind besonders für Benutzer von CRM-Software hilfreich. CRMs können sehr komplex sein und bieten zahlreiche Tools, die den Vertriebsteams helfen, die Umsätze zu steigern.
Tutorial-Videos helfen dabei, die Funktionen der Software zu erklären, die Ihr Vertriebsteam verwendet. Video-Tutorials helfen Ihnen auch bei der Einarbeitung neuer Teammitglieder und sparen Ihnen Zeit bei der Einführung neuer Mitarbeiter in ein CRM. Darüber hinaus können Sie die Videos interaktiv gestalten, indem Sie sie während Sie gleichzeitig das Tool durchgehen.
Der Hauptzweck eines Kundenbeziehungsmanagement-Tools ist die Maximierung der Einnahmen. Ein guter Online-Kurs sollte Videos anbieten, die zeigen, wie die Funktionen des CRM die Verkaufskraft Ihres Vertriebsteams steigern können.
Pipedrive bietet Benutzern Videos zu vielen seiner Funktionen. Diese Funktionen reichen von Berichtstools, die die Vorhersage von Verkaufsergebnissen erleichtern und Ihrem Vertriebsteam helfen, fundierte Entscheidungen in Bezug auf den Umsatz Ihres Unternehmens zu treffen, bis hin zu CRM-Integrationen mit Tools von Drittanbietern, die das digitale Marketing und den Kundensupport erleichtern können. Ver formación en línea o videotutoriales frente a otro tipo de material tiene varias ventajas. Los tutoriales en vídeo ofrecen flexibilidad (su personal puede verlos en cualquier lugar), son más rentables que organizar cursos presenciales repetidos y más atractivos que otros tipos de material.
Además, nuestros vídeos interactivos dividen la información compleja en fragmentos más pequeños, lo que resulta especialmente útil para mostrar a los nuevos miembros del equipo cómo se hacen las cosas.
Los CRM pueden ser complejos, con múltiples herramientas para ayudar a los equipos de ventas a aumentar los ingresos. Los vídeos tutoriales le ayudarán a explicar las funciones del software que utiliza su equipo de ventas.
Los tutoriales en vídeo también le ayudarán a incorporar nuevos miembros al equipo y pueden ahorrarle tiempo a la hora de introducir a los nuevos empleados en un CRM.
El objetivo general de una herramienta de gestión de relaciones con los clientes es maximizar los ingresos. Un buen curso en línea debe ofrecer vídeos que demuestren cómo las funciones del CRM pueden aumentar el poder de venta de su equipo de ventas.
Pipedrive ofrece a los usuarios vídeos sobre muchas de sus funciones. Estas funciones van desde herramientas de informes que hacen que los resultados de ventas sean más fáciles de predecir -ayudando a tu equipo de ventas a tomar decisiones informadas con respecto a los ingresos de tu empresa- hasta integraciones de CRM con herramientas de terceros que pueden facilitar el marketing digital o la atención al cliente.
Le visionnage de formations en ligne ou de tutoriels vidéo présente plusieurs avantages par rapport à d'autres types de supports. Les didacticiels vidéo offrent une certaine souplesse : votre personnel peut les regarder n'importe où, ils sont plus rentables que l'organisation répétée de formations en personne, et plus attrayants que d'autres types de supports.
De plus, nos vidéos interactives décomposent des informations complexes en petits morceaux, ce qui est particulièrement utile pour mettre en selle les nouveaux membres de l'équipe.
Les didacticiels et cours vidéo sont particulièrement utiles pour les utilisateurs de logiciels CRM. Les CRM peuvent être complexes et proposent de multiples outils pour aider les équipes de vente à augmenter leurs revenus. Les vidéos tutorielles vous aideront à expliquer les fonctionnalités du logiciel que votre équipe de vente utilise.
Les didacticiels vidéo vous aideront également à intégrer les nouveaux membres de l'équipe et vous feront gagner du temps lorsque vous ajoutez de nouveaux collaborateurs dans votre CRM. De plus, vous pouvez rendre les vidéos interactives en les regardant pendant que vous utilisez l'outil.
L'objectif global d'un outil de gestion de la relation client est de maximiser les revenus. Un bon cours en ligne devrait proposer des vidéos démontrant comment les fonctionnalités du CRM peuvent augmenter l'efficacité commerciale de votre équipe de vente.
Pipedrive propose aux utilisateurs des vidéos sur plusieurs de ses fonctionnalités. Ces fonctionnalités vont des outils de reporting, qui facilitent la prévision des résultats de vente et aident votre équipe de vente à prendre des décisions éclairées concernant les revenus de votre entreprise, aux intégrations CRM avec des outils tiers qui peuvent faciliter le marketing numérique ou le support client.
Assistir a treinamentos on-line ou tutoriais em vídeo sobre outros tipos de material tem várias vantagens. Os vídeos tutoriais oferecem flexibilidade - seu pessoal pode assisti-los em qualquer lugar - eles são mais econômicos do que organizar treinamentos presenciais repetidos e mais envolventes do que outros tipos de material.
Além disso, nossos vídeos interativos decompõem informações complexas em pedaços menores, o que é especialmente útil ao mostrar aos novos membros da equipe como você faz as coisas.
Os vídeos tutoriais e cursos são particularmente úteis para os usuários de software CRM. CRMs podem ser complexos, com múltiplas ferramentas para ajudar as equipes de vendas a aumentar a receita. Os vídeos tutoriais ajudarão a explicar as características do software que sua equipe de vendas está usando. Isto, por sua vez, lhes dará diferentes maneiras de aumentar sua produtividade e eficiência.
Os vídeos tutoriais também o ajudarão a integrar novos membros da equipe e podem economizar tempo ao introduzir novos membros da equipe a um CRM. Além disso, você pode tornar os vídeos interativos ao assisti-los enquanto passa pela ferramenta.
O objetivo geral de uma ferramenta de gerenciamento de relacionamento com o cliente é maximizar a receita. Um bom curso on-line deve oferecer vídeos demonstrando como as características do CRM podem aumentar o poder de venda de sua equipe de vendas.
O Pipedrive oferece aos usuários vídeos sobre muitas de suas características. Estes recursos variam de ferramentas de relatório que facilitam a previsão dos resultados de vendas - ajudando sua equipe de vendas a tomar decisões esclarecidas sobre a receita de sua empresa - até integrações de CRM com ferramentas de terceiros que podem facilitar o marketing digital ou o suporte ao cliente.

How our CRM tutorial videos can help you with Pipedrive
Wie unsere CRM-Anleitungsvideos Ihnen mit Pipedrive helfen können
Cómo pueden ayudarte nuestros vídeos tutoriales de CRM con Pipedrive
Comment nos tutoriels vidéo sur le CRM peuvent vous aider avec Pipedrive
Como nossos vídeos tutoriais de CRM podem ajudar você com o Pipedrive
Although Pipedrive is an easy-to-use, intuitive CRM tool, video tutorials can speed up your sales teams' learning processes.
In-depth video tutorials help your sales force use Pipedrive's CRM software to its fullest potential, empowering them to maximize revenue and efficiency throughout the sales process. Among other things, our video training resources will:

Demonstrate how to use Pipedrive's basic features and workflows. Understanding Pipedrive's fundamentals will give your sales staff the basis to optimize their sales management skills.
Walk your team through more complex software features and tools via in-depth, self-paced online video tutorials.
Provide tips to help you get the most out of our CRM system, helping your sales team with data management, business processes and improving the overall customer experience.
Obwohl Pipedrive ein einfach zu bedienendes, intuitives CRM-Tool ist, können Video-Tutorials den Lernprozess Ihrer Vertriebsteams beschleunigen.
Ausführliche Video-Tutorials helfen Ihren Vertriebsmitarbeitern, das volle Potenzial der CRM-Software von Pipedrive zu nutzen, und versetzen sie in die Lage, den Umsatz und die Effizienz im gesamten Vertriebsprozess zu maximieren. Unsere Videoschulungsressourcen zeigen unter anderem:

Wie man die grundlegenden Funktionen und Arbeitsabläufe von Pipedrive verwendet. Das Verstehen der Pipedrive-Grundlagen gibt Ihren Vertriebsmitarbeitern die Grundlage, um ihre Vertriebsmanagementfähigkeiten zu optimieren.
Führen Sie Ihr Team durch komplexere Softwarefunktionen und -tools mit Hilfe von ausführlichen Online-Videotutorials zum Selbststudium.
Geben Sie Tipps, damit Sie das Beste aus unserer Software herausholen
Aunque Pipedrive es una herramienta CRM fácil de usar e intuitiva, los tutoriales en vídeo pueden acelerar los procesos de aprendizaje de tus equipos de ventas.
Los tutoriales en vídeo en profundidad ayudan a tu fuerza de ventas a utilizar el software CRM de Pipedrive en todo su potencial, capacitándoles para maximizar los ingresos y la eficiencia en todo el proceso de ventas. Entre otras cosas, nuestros recursos de formación en vídeo:

Demostrarán cómo utilizar las funciones y los flujos de trabajo básicos de Pipedrive. La comprensión de los fundamentos de Pipedrive proporcionará a tu personal de ventas la base para optimizar sus habilidades de gestión de ventas.
Guiar a tu equipo a través de funciones y herramientas de software más complejas mediante tutoriales de vídeo en línea en profundidad y a tu propio ritmo.
Proporcionar consejos para ayudarte a sacar el máximo partido de nuestro software de gestión de ventas.
Bien que Pipedrive soit un outil CRM facile à utiliser et intuitif, les tutoriels vidéo peuvent accélérer le processus d'apprentissage de vos équipes de vente.
Les tutoriels vidéo approfondis aident votre force de vente à utiliser le logiciel CRM Pipedrive à son plein potentiel, lui permettant de maximiser les revenus et l'efficacité tout au long du processus de vente. Nos vidéos de formation vous montreront notamment :

Le fonctionnement des fonctionnalités et flux de travail de base de Pipedrive. La compréhension des fondamentaux de Pipedrive fournira la base nécessaire à vos commerciaux pour optimiser leurs compétences en matière de gestion des ventes.
Comment utiliser les fonctions et les outils plus complexes du logiciel grâce à des didacticiels vidéo en ligne approfondis et adaptés au rythme de chacun.
Toutes sortes de conseils pour vous aider à tirer le meilleur parti de notre logiciel Pipedrive et à optimiser la gestion des données, les processus d'affaires et l'expérience client en général.
Embora o Pipedrive seja uma ferramenta de CRM intuitiva e fácil de usar, os vídeos tutoriais podem acelerar os processos de aprendizagem de suas equipes de vendas.
Os vídeos tutoriais aprofundados ajudam sua força de vendas a usar o software de CRM da Pipedrive em todo o seu potencial, capacitando-as a maximizar a receita e a eficiência durante todo o processo de vendas. Entre outras coisas, nossos recursos de treinamento em vídeo irão:

Demonstrar como utilizar os recursos básicos e fluxos de trabalho da Pipedrive. Compreender os fundamentos da Pipedrive dará à sua equipe de vendas a base para otimizar suas habilidades de gerenciamento de vendas.
Acompanhe sua equipe através de recursos e ferramentas de software mais complexos por meio de tutoriais em vídeo online aprofundados e autodidatas.
Fornecer dicas para ajudá-lo a obter o máximo de nosso sistema de CRM, ajudando sua equipe de vendas com gerenciamento de dados, processos comerciais e melhorando a experiência geral do cliente.
Trusted by over 100,000 sales teams around the world
Mehr als 100.000 Vertriebsteams weltweit vertrauen Pipedrive!
Tenemos la confianza de más de 100,000 equipos de ventas en todo el mundo
Le CRM de référence pour plus de 100 000 équipes dans le monde
Mais de 100 000 equipes de vendas em todo o mundo confiam em nós
It has made our sales department more effective and efficient. It's easy to use and it's constantly updated. It's easy to use and it's constantly updated.
Unsere Vertriebsabteilung ist nun effektiver und effizienter. Pipedrive ist benutzerfreundlich und wird regelmäßig aktualisiert.
Ha hecho que nuestro departamento de ventas sea más eficaz y eficiente. Es fácil de usar y se actualiza constantemente. Es fácil de usar y se actualiza constantemente
Avec Pipedrive, nos équipes commerciales ont gagné en efficacité et en productivité. L'outil est facile à utiliser et constamment mis à jour.
Nosso departamento de vendas se tornou muito mais eficiente. O Pipedrive é muito fácil de usar e é atualizado constantemente.
Ana Rinck
Operations Manager
Betriebsleiter
Director de operaciones
Responsable des opérations
Gerente de operações
, BAKERpedia
Easy to use, reasonably priced, and ensures I don't drop the ball on following up with my leads!
Benutzerfreundlichkeit, angemessener Preis und es sorgt dafür, dass ich bei meinen Leads am Ball bleibe.
¡Fácil de usar, a un precio razonable y me asegura que no perderé la oportunidad de darle seguimiento a mis prospectos!
Facile à prendre en main, bon marché, avec ce logiciel CRM, je suis sûre de ne jamais oublier une seule relance avec mes prospects !
Fácil de usar, preço justo e garante que eu nunca me esqueça de fazer o follow up com os leads!
Christine Luken
Author and Speaker
Autor und Redner
Autor y conferenciante
Auteur(e) et conférencier(e)
Autor(a) e palestrante
, Financial Lifeguard
The best thing we love about Pipedrive is it does two-way sync with Google Apps. It has helped us to better organise and keep everything on track.
Was wir an Pipedrive am meisten lieben, ist die 2-Wege-Synchronisation mit Google Apps. Dadurch können wir uns besser organisieren und den Überblick behalten.
Lo que más nos encanta de Pipedrive es que se sincroniza bidireccionalmente con Google Apps. Nos ha ayudado a organizarnos mejor y a mantener todo en orden.
Ce que Pipedrive fait de mieux à notre avis, c'est la synchronisation bidirectionnelle avec les applis Google. Cela nous a permis de mieux nous organiser et de tenir notre feuille de route.
A coisa que mais gostamos no Pipedrive é a sincronização bilateral com os aplicativos do Google. Isso nos ajudou na organização e no ritmo de trabalho.
Nirmal Gyanwali
Managing Director
Managing Director
Director general
Directeu(rice) général(e)
Diretor(a) administrativo(a)
, Nirmal Web Studio
FAQ
What is CRM training?
Was ist eine CRM-Schulung?
¿Qué es la formación CRM?
Qu'est-ce qu'une formation CRM ?
O que é treinamento de CRM?
CRM training is any training course or tutorial – these days, typically an online course – that helps your sales force or customer support staff get the most out of your chosen CRM. These courses help you better understand a CRM's features to develop more efficient, effective workflows, business processes and digital marketing. The idea is to equip your sales force with the skills they need to maximize revenue.
Eine CRM-Training ist eine Fortbildung oder ein Tutorium – heutzutage in der Regel ein Online-Kurs -, der Ihren Vertriebsmitarbeitern oder Kundenbetreuern hilft, das Beste aus dem gewählten CRM herauszuholen. Diese Kurse helfen Ihnen, die Funktionen eines CRM besser zu verstehen, um effizientere und effektivere Arbeitsabläufe, Geschäftsprozesse und digitales Marketing zu entwickeln. Ziel ist es, Ihre Vertriebsmitarbeiter mit den Fähigkeiten auszustatten, die sie benötigen, um den Umsatz zu maximieren.
La formación en CRM es cualquier curso de formación o tutorial -hoy en día, normalmente un curso en línea- que ayuda a su fuerza de ventas o al personal de atención al cliente a sacar el máximo partido del CRM elegido. Estos cursos ayudan a comprender mejor las funciones de un CRM para desarrollar flujos de trabajo, procesos comerciales y marketing digital más eficientes y eficaces. La idea es dotar a su fuerza de ventas de las habilidades que necesitan para maximizar los ingresos.
Une formation CRM désigne tout cours de formation ou tutoriel – de nos jours, généralement un cours en ligne – qui aide votre force de vente ou votre personnel de support client à tirer le meilleur parti du CRM que vous avez choisi. Ces cours vous aident à mieux comprendre les fonctionnalités d'un CRM pour développer des flux de travail, des processus commerciaux et un marketing numérique plus efficaces et plus performants. L'idée consiste à doter votre force de vente des compétences dont elle a besoin pour maximiser vos recettes.
Treinamento de CRM é qualquer curso de treinamento ou tutorial - hoje em dia, normalmente um curso online - que ajuda sua equipe de vendas ou de suporte ao cliente a aproveitar ao máximo o CRM escolhido. Estes cursos ajudam você a entender melhor as características de um CRM para desenvolver fluxos de trabalho, processos e marketing digital mais eficientes. A ideia é ajudar sua equipe de vendas com as habilidades necessárias para maximizar o faturamento.
How do I train people to use CRM?
Wie schule ich meine Mitarbeiter im Umgang mit einem CRM?
¿Cómo puedo capacitar a mi personal en el uso de CRM?
Comment former mon équipe à l'utilisation d'un CRM ?
Como treinar pessoas para usar um CRM?
The best way to train your staff to use a CRM system is by providing online courses or tutorials specifically for that CRM. Training resources have come a long way – nowadays, your staff can complete interactive, self-paced courses explaining everything from the basics to a CRM's more complex features. Many courses even include quizzes to test participants' knowledge or offer different tutorials for different employees (e.g., salespeople vs. non-salespeople).
Der beste Weg, Ihre Mitarbeiter in der Nutzung eines CRM-Systems zu schulen, ist die Bereitstellung von Online-Kursen oder Tutorials speziell für dieses CRM. Heutzutage können Ihre Mitarbeiter interaktive Kurse zum Selbststudium absolvieren, die alles von den Grundlagen bis hin zu den komplexeren Funktionen eines CRM-Systems erklären. Viele Kurse enthalten sogar Quizfragen, um das Wissen der Teilnehmer zu testen, oder bieten unterschiedliche Tutorials für verschiedene Mitarbeiter (z. B. für Vertriebsmitarbeiter und Nicht-Vertriebsmitarbeiter).
La mejor forma de capacitar a tu personal en el uso de un sistema CRM es impartir cursos o tutoriales en línea específicos para ese CRM. Los recursos de capacitación han avanzado mucho: hoy en día, tu personal puede realizar cursos interactivos a su propio ritmo que explican todo, desde los conceptos básicos hasta las funciones más complejas de un CRM. Muchos cursos incluso incluyen cuestionarios para poner a prueba los conocimientos de los participantes u ofrecen tutoriales diferentes para diferentes tipos de empleados (por ejemplo, vendedores y no vendedores).
La meilleure façon de former votre équipe à l'utilisation d'un système de gestion de la relation client (CRM) est de lui proposer des cours en ligne ou des tutoriels portant spécifiquement sur votre CRM. Les ressources de formation ont beaucoup évolué. Aujourd'hui, chacun peut suivre à son rythme des cours interactifs, portant aussi bien sur les principes de base que sur des fonctionnalités CRM plus complexes. De nombreux cours incluent également des quiz pour tester les connaissances des participants ou proposent des tutoriels adaptés à chaque rôle (par exemple : vente, marketing, etc).
A melhor maneira de treinar seus funcionários para usar um sistema de CRM é fornecendo cursos online ou tutoriais especificamente para esse CRM. Os recursos de treinamento estão muito mais completos agora - atualmente é possível fazer cursos interativos e autodidatas explicando tudo, desde as características básicas até as mais complexas de um CRM. Muitos cursos incluem até mesmo testes para validar o conhecimento dos participantes ou oferecem diferentes tutoriais para diferentes funcionários (por exemplo, vendedores vs. não vendedores).
What concepts are in CRM training?
Welche Konzepte sind in CRM-Schulungen enthalten?
¿Qué conceptos hay en la formación CRM?
Quels sont les concepts de la formation CRM ?
Quais são os conceitos contidos no treinamento de CRM?
CRM training typically covers concepts associated with the overall sales process. These can include:
Instructing team members on building and maintaining good customer relationships
Maximizing efficiency with automation tools
Organizing customer data
Creating engaging email marketing
Keeping deals moving through the pipeline for maximum revenue
What is a CRM course?
Was ist ein CRM-Kurs?
¿Qué es un curso de CRM?
Qu'est-ce qu'un cours de CRM ?
O que é um curso de CRM?
A CRM course is a training course designed to show people how to use and get the most out of customer relationship management software. Typically, a course begins by introducing the fundamentals of the software before looking in more detail at particular features. CRM courses also usually offer tutorials on optimizing different parts of your company's sales process and maximizing revenue.
Ein CRM-Kurs ist eine Fortbildung, die den Teilnehmern zeigt, wie sie die Software für das Kundenbeziehungsmanagement nutzen und optimal einsetzen können. In der Regel beginnt ein Kurs mit einer Einführung in die Grundlagen der Software, bevor bestimmte Funktionen im Detail behandelt werden. CRM-Kurse bieten in der Regel auch Anleitungen zur Optimierung verschiedener Teile des Vertriebsprozesses Ihres Unternehmens und zur Maximierung der Einnahmen.
Un curso de CRM es un curso de formación diseñado para mostrar a los usuarios cómo utilizar y sacar el máximo partido del software de gestión de las relaciones con los clientes. Normalmente, un curso comienza con una introducción a los fundamentos del software antes de profundizar en determinadas funciones. Los cursos de CRM también suelen ofrecer tutoriales sobre cómo optimizar diferentes partes del proceso de ventas de la empresa y maximizar los ingresos.
Un cours sur le CRM est un cours de formation conçu pour apprendre à utiliser et tirer le meilleur parti d'un logiciel de gestion de la relation client. En général, un cours commence par présenter les principes fondamentaux du logiciel avant d'examiner plus en détail certaines fonctionnalités. Les cours sur les CRM proposent aussi généralement des tutoriels sur l'optimisation des différentes parties du processus de vente de votre entreprise et la maximisation des revenus.
Um curso de CRM é um curso de treinamento projetado para mostrar como usar e obter o máximo do software CRM. Tipicamente, um curso começa com a introdução dos fundamentos do software antes de analisar características particulares em mais detalhe. Os cursos de CRM geralmente oferecem tutoriais sobre como otimizar diferentes partes do processo de vendas de sua empresa e maximizar a receita.
What are the best CRM courses?
Was sind die besten CRM-Kurse?
¿Cuáles son los mejores cursos de CRM?
Quels sont les meilleurs cours sur les CRM ?
Quais são os melhores cursos de CRM?
The best CRM courses are those that best suit your company. A training course should show your staff how to master the basic features of the CRM before looking at add-ons and other tools. Therefore, the course should offer a range of lessons to suit each role – it's no good making your customer support staff watch in-depth videos on optimizing the sales process if they won't ever do these tasks.
Die besten CRM-Kurse sind diejenigen, die am besten zu Ihrem Unternehmen passen. Eine Schulung sollte Ihren Mitarbeitern die grundlegenden Funktionen des CRM nahebringen, bevor sie sich mit Add-ons und anderen Tools befassen. Daher sollte der Kurs eine Reihe von Lektionen anbieten, die für jede Rolle geeignet sind – es bringt nichts, wenn Sie Ihren Mitarbeitern im Kundendienst ausführliche Videos über die Optimierung des Verkaufsprozesses zeigen, wenn sie diese Aufgaben nie ausführen werden.
Los mejores cursos de CRM son los que mejor se adaptan a su empresa. Un curso de formación debe mostrar a su personal cómo dominar las funciones básicas del CRM antes de examinar los complementos y otras herramientas. Por lo tanto, el curso debe ofrecer una serie de lecciones que se adapten a cada función: no sirve de nada hacer que el personal de atención al cliente vea vídeos en profundidad sobre la optimización del proceso de ventas si nunca van a realizar estas tareas.
Les meilleures formations CRM sont celles qui conviennent le mieux à votre entreprise. Un cours de formation doit montrer à votre personnel comment maîtriser les fonctionnalités de base du CRM avant d'aborder les modules complémentaires et autres outils. Par conséquent, le cours doit offrir une gamme de leçons adaptées à chaque rôle – il ne sert à rien de faire regarder à vos agents de support client des vidéos approfondies sur l'optimisation du processus de vente si cela n'a aucun rapport avec leurs tâches.
Os melhores cursos de CRM são aqueles que melhor se adaptam à sua empresa. Um curso de treinamento deve mostrar aos seus funcionários como dominar as características básicas do CRM antes de analisar extensões e outras ferramentas. Portanto, o curso deve oferecer uma série de lições para se adequar a cada função - não adianta fazer com que sua equipe de suporte ao cliente assista a vídeos detalhados sobre a otimização do processo de vendas se eles nunca irão realizar estas tarefas.