Email and communications
Pipedrive basics
Campaigns
Integrations
Automations
Deals and Sales Pipelines
Insights and reporting
Data import
User management
Lead generation
Projects
Pipedrive settings
Watch CRM courses and sales training videos
In this section, we've gathered insightful, in-depth video tutorials and detailed multi-part training programs for different types of learners and sales teams.
Learn the fundamentals of our CRM software, get handy tips on how to keep your sales force winning leads and closing deals and find out how to maximize revenue along the sales process.
We'll help bring your team members up to speed with detailed product demos of our CRM platform and talk you through various software features, empowering you to improve all stages of your sales process.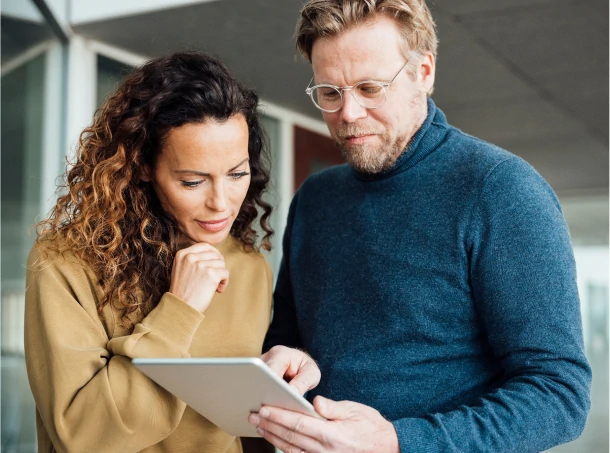 How our CRM tutorial videos can help you with Pipedrive
Watching online training or video tutorials over other kinds of material has several advantages. Video tutorials offer flexibility – your staff can watch them anywhere – they're more cost-effective than organizing repeated in-person training and more engaging than other types of material.
Additionally, our interactive videos break down complex information into smaller chunks, which is especially useful when showing new team members how you do things.
Video tutorials and courses are particularly helpful for users of CRM software. CRMs can be complex, with multiple tools to help sales teams increase revenue. Tutorial videos will help you explain the features of the software your sales team is using. This will in turn give them different ways to increase their productivity and efficiency.
Video tutorials will also help you onboard new team members and can save you time when introducing new staff members to a CRM. Additionally, you can make the videos interactive by watching them while going through the tool.
The overall purpose of a customer relationship management tool is to maximize revenue. A good online course should offer videos demonstrating how the CRM's features can increase your sales team's selling power.
Pipedrive offers users videos on many of its features. These features range from reporting tools that make sales results easier to predict – helping your sales team make educated decisions regarding your company's revenue – to CRM integrations with third-party tools that can facilitate digital marketing or customer support.
Recommended Pipedrive training courses
Although Pipedrive is an easy-to-use, intuitive CRM tool, video tutorials can speed up your sales teams' learning processes.
In-depth video tutorials help your sales force use Pipedrive's CRM software to its fullest potential, empowering them to maximize revenue and efficiency throughout the sales process. Among other things, our video training resources will:

Demonstrate how to use Pipedrive's basic features and workflows. Understanding Pipedrive's fundamentals will give your sales staff the basis to optimize their sales management skills.
Walk your team through more complex software features and tools via in-depth, self-paced online video tutorials.
Provide tips to help you get the most out of our CRM system, helping your sales team with data management, business processes and improving the overall customer experience.
Trusted by over 100,000 sales teams around the world
It has made our sales department more effective and efficient. It's easy to use and it's constantly updated. It's easy to use and it's constantly updated.
Ana Rinck
Operations Manager
, BAKERpedia
Easy to use, reasonably priced, and ensures I don't drop the ball on following up with my leads!
Christine Luken
Author and Speaker
, Financial Lifeguard
The best thing we love about Pipedrive is it does two-way sync with Google Apps. It has helped us to better organise and keep everything on track.
Nirmal Gyanwali
Managing Director
, Nirmal Web Studio
FAQ
CRM training is any training course or tutorial – these days, typically an online course – that helps your sales force or customer support staff get the most out of your chosen CRM. These courses help you better understand a CRM's features to develop more efficient, effective workflows, business processes and digital marketing. The idea is to equip your sales force with the skills they need to maximize revenue.
How do I train people to use CRM?
The best way to train your staff to use a CRM system is by providing online courses or tutorials specifically for that CRM. Training resources have come a long way – nowadays, your staff can complete interactive, self-paced courses explaining everything from the basics to a CRM's more complex features. Many courses even include quizzes to test participants' knowledge or offer different tutorials for different employees (e.g., salespeople vs. non-salespeople).
What concepts are in CRM training?
CRM training typically covers concepts associated with the overall sales process. These can include:
Instructing team members on building and maintaining good customer relationships
Maximizing efficiency with automation tools
Organizing customer data
Creating engaging email marketing
Keeping deals moving through the pipeline for maximum revenue
A CRM course is a training course designed to show people how to use and get the most out of customer relationship management software. Typically, a course begins by introducing the fundamentals of the software before looking in more detail at particular features. CRM courses also usually offer tutorials on optimizing different parts of your company's sales process and maximizing revenue.
What are the best CRM courses?
The best CRM courses are those that best suit your company. A training course should show your staff how to master the basic features of the CRM before looking at add-ons and other tools. Therefore, the course should offer a range of lessons to suit each role – it's no good making your customer support staff watch in-depth videos on optimizing the sales process if they won't ever do these tasks.